34 Trinity Arts and News is a radical newsstand, arts space and used bookstore in downtown San Francisco.
Opening Night Party - Friday, Oct 13 at 6pm!
+ Reading by San Francisco Poet Laureate Emeritus Alejandro Murguía
+ Live jazz from musicians who regularly play together at Lower Haight mainstay Café International
+ Soul music from Bay Area DJ Ephemera.

+ Escape From New York Pizza open late for pizza and booze
About 34 Trinity
Taking over G.F. Wilkinson Books' three window stalls on the Financial District's Trinity alley, 34 Trinity Arts & News aims to preserve a valued local cultural space, while expanding its focus to emphasize the literature, art, and politics that have made San Francisco an international beacon for radical culture. 34 Trinity Arts & News builds upon the location's established practice by stocking one-third of the store from Wilkinson's collection of used books, while at the same time offering a new focus on San Francisco and Bay Area-specific writers, artists, and subject matter. Small and independent projects are highlighted, such as poetry chapbooks, self-published and small press books, limited-edition books, photography and visual arts, independent print news, and other ephemera.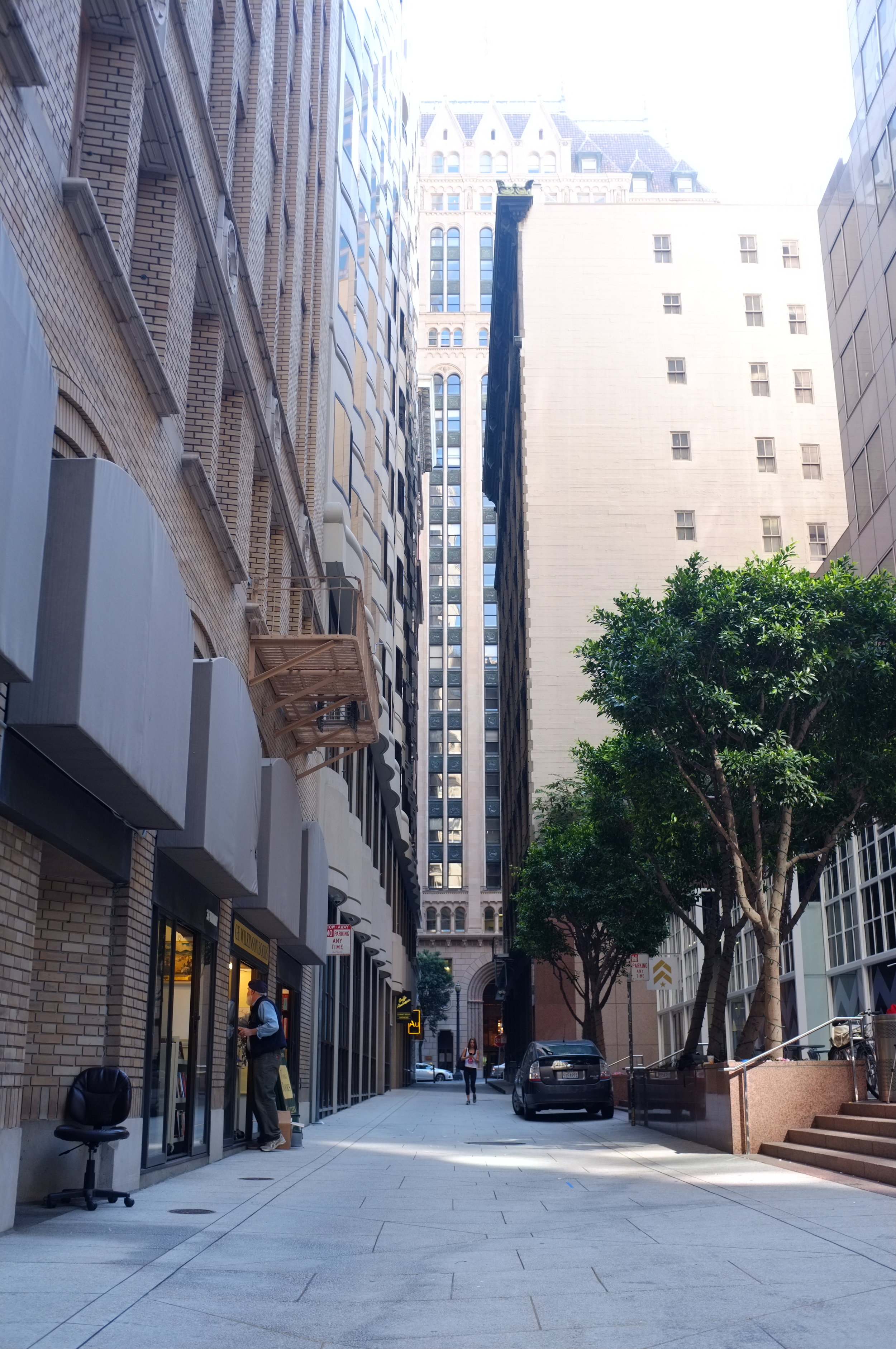 Location & Hours
We're located at 34 Trinity Place in Downtown San Francisco, right between Sutter and Bush and directly across from Escape From New York Pizza.
We're open 12pm - 6pm Tuesday through Friday, and occasionally later for special events.
Donate
For at least the first year of operations, 34 Trinity Arts & News will be entirely volunteer-run and staffed by collective members, all San Francisco-based artists, poets, students, and workers.
We're currently raising money through a crowdfunding campaign here. Please take a look and donate if you can afford it!
Contact Us
Want to sell your zine or art at 34 Trinity? Have a random question? We'd love to hear from you.
email us: info at 34trinity.com